Keeping up with my New Years Resolution, I'm back with another blog post!

This time I thought I'd shift the focus away from my funny failures, to another dog business' successes. I sat down (virtually of-course, as I don't actually have time to sit) with Clinical Animal Behaviourist, Rachel from Nose to Trail Pet Services to ask her some questions.


Rachel is a Clinical Animal Behaviourist with over 10 years experience in the industry. Rachel runs her own pet services business and often often hosts workshops and training events at
Charlie + Co
, including 'Doggy Language' and 'Settle Training' events.
See more about Charlie + Co events
here
.


LETS GO!

Rachel, can you tell us a bit about your background and experience working with dogs?

"I have been really lucky to never have a 'proper' job.

I studied Psychology at Undergraduate level at University and straight away found myself drawn to the animal learning and cognition modules. I was inspired by my wonderful lecturer Anthony McGreggor who trained rats to navigate mazes to look at their ability to learn and decided to start gaining work experience training animals as soon as possible.

I started at the local aquarium working with seals and otters as well as spending every Tuesday at the local birds of prey centre. From there I was fortunate enough to go into marine mammal training and spent some time working in the Caribbean as a dolphin trainer "


PSA: We interrupt this interview to inform you all of just how jealous we are. Caribbean?????DOLPHINS????


Ok, carry on..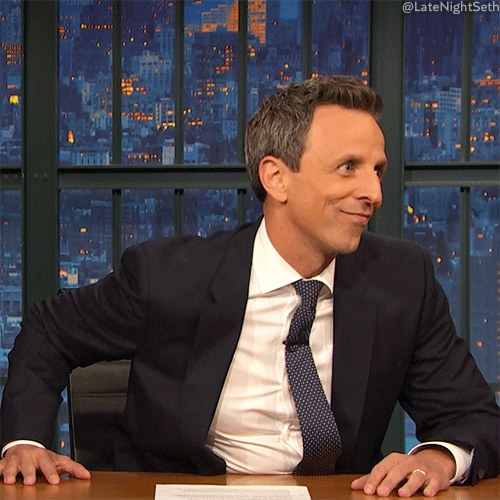 "When I returned to England to finish my Master's degree 'Applied Animal Behaviour and Welfare', there were no dolphins to train but the techniques used are exactly the same regardless of what animal you work with!
I moved into working with domestic species taking on the role of Animal Centre Manager for the Blackpool and North Lancashire RSPCA where I was responsible for the staff as well as the animals looking for homes.

Part of that role, involved working with dogs with behavioural issues and developing behaviour modification plans to support them to over-come these issues and therefore make them more likely to get a new home. It was this part of the job that I LOVED so I followed this further by moving over to Dogs Trust and becoming the head coach setting up Dogs Trust Dog School Shropshire & Cheshire, where I ran dog training classes and trained up a team of dog trainers to run training classes. I was promoted to area manager covering Liverpool down to Bridgend in South Wales and whilst I still loved my job there was less time working with dogs and more time managing people so in 2020 (just before the pandemic!) I set up my own business, Nose to Trail to allow me to work full time on my passion – helping dogs to live happier, healthier lives alongside their loving owners "


What an inspiring career journey! So your University lecturer inspired you to go on to work with animals, but what else inspired you to become a dog behaviourist?

"While I was working at the RSPCA we had some Alaskan Malamutes come in from a puppy farm. The 3 dogs were in a terrible condition and one of the females was pregnant. These dogs had never lived in a home and they were BIG dogs with no training. It was quite a task to find suitable homes that could support these dogs. Working alongside the incredible families who adopted these dogs and seeing the changes that they made to the lives of these incredible animals firmly cemented for me that this was where my passion lay and was what I needed to be doing more of.

I'm actually still in touch with the families and whilst sadly the dogs have now passed away from old age but I even had the privilege of being involved in finding them another rescue Alaskan Malamute 8 years on from their original adoption!"


Ok, I'm going to need a minute!

Since you set up Nose To Trail in 2020, what are some common behaviour issues you see in dogs?

"The majority of behaviour cases that I take on are dogs who are struggling with some sort of fear or anxiety based issue. While owners may call these dogs "aggressive" or "reactive" when they complete their initial enquiry form, a large part of my job is to dig down to find the route cause of the problem, the emotion and motivation behind the behaviour. When I do that, a lot of it stems from worry.

Resource guarding (protecting high value items) for example, stems from a fear that something is going to be taken from the dog, rather than "dominance" as sadly a lot of people still incorrectly believe. Separation related behaviours (so not being able to be left home alone) often stem from a fear of isolation, confinement (dogs in crates) or a lack of learning that being alone is ok!

When we look at reactivity on the lead, barking, lunging and pulling this can stem from frustration (The lead is stopping the dog doing what they want to do!) but it can also be a fear of being touched, or approached by another person or dog."


That is so interesting! I'm sure a-lot of people will be able to resonate with something you've just said. Some people reading this may be considering if they need to work with a behaviourist, what advice would you give to these dog owners?

"Firstly it is important to know that in the U.K the dog training and behaviour world is unregulated, read more about that here, which means that you have to be really careful who you trust to work with your dog!

A Clinical Animal Behaviourist will only take on your case after your Vet has referred you to them. If someone is agreeing to help you without this from your vet, and without receiving your dog's veterinary history then they aren't a Clinical Animal Behaviourist. They may be a well meaning dog trainer, but there is a difference between the two.

Dog Trainers work on teaching dogs new things e.g. puppy training, teaching dogs to walk nicely on the lead, how to come back off the lead, tricks and sports etc. A Behaviourist is someone who works with an established problem e.g. aggression.

The reason a Clinical Animal Behaviourist like myself, and other members of the APBC (Association of Pet Behaviour Counsellors) will only take a case on with a Vet referral is because of the strong the link between health problems and behaviour issues. Research by Lincoln University in 2020 found that up-to 82% of behaviour cases had an underlying health component. With that in mind 4/5 behaviour cases will need further investigation or treatment from a vet for the behaviour to improve, so it is vital that this part of the process is not skipped out!

You can do all the training in the world, but if the cause of the behaviour is pain? No amount of sausage or treats will fix that. "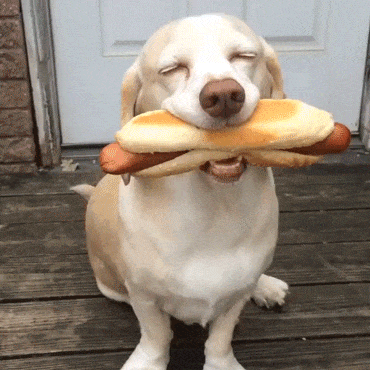 So once a Vet has made a referral to yourself, how do you work with dog owners to help them understand and address their dog's behaviour issues?
"
When I take on a behaviour case there is a lot of
discussion
to begin with; which is why the majority of these sessions start online. There's added stress for both dog and owner if I come to their house and spend 2 hours there, so instead we chat over zoom.
This discussion helps me to understand the background of the development of the behaviour problem,
(so what has caused it)
, but also allows me to share videos and documents with the owner to help them to understand their dog's behaviour better.
A lot of our problems with dogs come from a lack of understanding so a large part of my job is educating people. Often when we can understand dog body language better we realise that actually our dogs have been trying to communicate with us but this inter species barrier has stopped us from understanding and a lot of the time without meaning to we have actually made the situation worse.
This dog body language and communication aspect is vital to be able to move forward and help a dog to over come their behaviour issues which is why it has been great to run dog body language sessions at
Charlie + Co
, as together we can educate more people on how to speak dog, and hopefully prevent these issues from occurring in the first place!
"
Can you share some success stories of dogs you've worked with, and what techniques you used to help them?
"
Buddy a rescue German Shepherd had
several
homes before the age of 15 months when he was adopted by his current family. Buddy was
reactive
to other dogs and due to his size and breed people could be quite intimidated when he was barking lunging and pulling on the lead.
Buddy had a 'Body Language Basics' walk where I went out and helped his owner to understand the motivation behind his behaviour. Since then he has regularly attended my small group reactivity classes and has learned to be calm around other dogs within a very close distance.
Like many Shepherds he used his eyes an
awful
lot, but this staring to other dogs could be quite
threatening
causing the other dog to get scared and then bark at him – everything then escalated. To help Buddy we introduced scent work - he has now completed my 'No Nonsense Nosework' course to introduce him to scent work, and my follow on course 'Nose 2: Let's get sniffy'. He also does man trailing and pet trailing sessions and so is using his nose more than his eyes now which is great!
"


In your opinion, what are the most important things for dog owners to understand about their dog's behaviour?

"BODY LANGUAGE!!!

So many people wait to hear a dog growl or bark to decide they are unhappy, when the truth is that they are using subtle ways of communicating with us from way before they reach the stage of vocalising.

If you can understand what your dog looks like when they are stressed, when they are scared and when they are happy you will be more likely to be able to support them and keep them from developing behaviour problems because you will be listening to the whispers of their communication instead of waiting until they are shouting for something to stop!!"

Rachel has a webinar on this, available to download here and she hosts 'Doggy Language' workshops at Charlie + Co that can be booked here .

Can you provide some tips for dog owners who want to prevent behaviour issues from developing in their dogs?

"Start to learn about body language so you can understand your dog better.

Use reward based training methods and be consistent with your dog. When their life is clear and predictable and you use this type of training their bond with you will be greater, they will feel safer and problems will be less likely to occur.

If you do dislike a behaviour your dog is doing, rather than trying to stop it try to get to the bottom of WHY they are doing it. Once you find the why – start to help your dog to overcome their difficulty.

If you can't find the why, or you need support then why not sign up to the Nose to Trail membership?

For just £250 a year, or £25 a month you get access to:
A live Q&A session with me!
A new training video to try with your dog
Access to the back catalogue of training and behaviour webinars.
Special discount vouchers for Nose to Trail courses and some of the best dog businesses around and a whole load more!"


Lastly, how do you stay up-to-date on the latest research and techniques in dog behaviour?

" As a full member of the APBC (Association of Pet Behaviour Counsellors) to maintain my membership and my title of 'Clinical Animal Behaviourist' (Which is what allows a lot of people to claim my help on their pet insurance), I have to do a minimum of 30 hours of continued professional development training each year. I do this by attending training courses run by my membership bodies, but also by attending webinars and conferences run by experts in the field. I have access to various data bases of scientific journals and regularly buy the latest text books on dog behaviour so that I can geek out and keep my knowledge up to date!

Next month I should finally finish my course with Austrian based Pet Trail specialist Marcus, who I have been training with on the man trail and pet trail training side of my business. This course has taken over a year of regular training, reading, practical's and assessments to ensure that I have a thorough knowledge and experience of the principles behind these techniques."


Well, I've learnt ALOT! Mind blown

I can't believe we've been working with Rachel for coming up to 12 months and I've only just found out she was a dolphin trainer!!!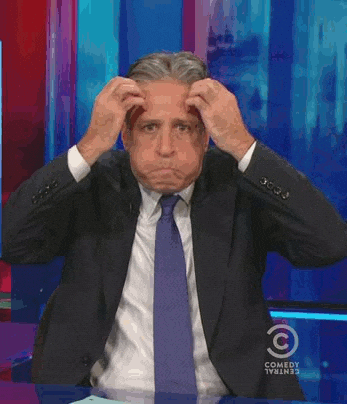 Dogs and dolphins, what a career!

That's all for this blog post, until next time..