Every dog owner knows the sheer joy of coming home to a wagging tail, wet nose, and excited eyes. Dogs have an uncanny ability to fill our lives with unconditional love, loyalty, and endless happiness. They deserve to be celebrated, and what better way to do so than on the upcoming "National Spoil Your Dog Day"?
First things first, no we didn't make this up (I wish we did), Google it – it's a real thing!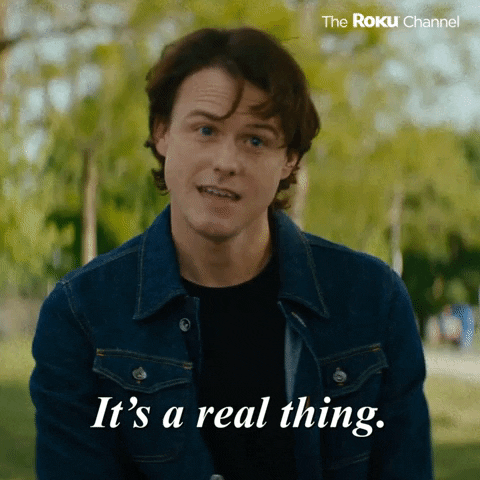 National "Spoil Your Dog Day" is celebrated on the 10th of August each year, and is a day entirely dedicated to pampering, doting on, and spoiling our four-legged companions like never before!
Sounds like a pretty great day to us, but let's be honest dog Mum's DID WE NEED MORE OF A REASON TO SPOIL OUR DOGS? Every day is "Spoil Your Dog Day" in Charlie's world!
"Who invented this amazing day?" you ask. "Where did it all start?" you might be thinking. WHO apart from cats CARES? Join us in embracing ANY opportunity to pamper, love and cherish our canine companions.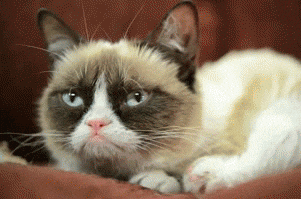 You might be wondering, "What can I do to make this day extra special for my furry friend?" Fret not, as we've fetched a list of delightful activities to make this "National Spoil Your Dog Day" one for the books! From paw-some adventures and gourmet delights to pamper sessions and puppuccinos we've got you covered with wag-worthy ideas to celebrate your canine companion like the VIP they truly are.
8 THINGS YOU CAN DO THIS 'NATIONAL SPOIL YOUR DOG DAY'
1. Paw-some Adventures
One of the best (and cheapest) ways to spoil your pooch is to take them on an exciting adventure! Whether you've got some extra time for a trip to the beach or a hike in the mountains or it's simply a longer walk around their local park; give them the gift of extra adventure time! Let your pooch explore new scents, make new furry friends, and revel in the great outdoors!
If you are looking for some new routes to mix up your walkie's routine, why not check out
'Walkies'
to find some new places to explore near you or further afield!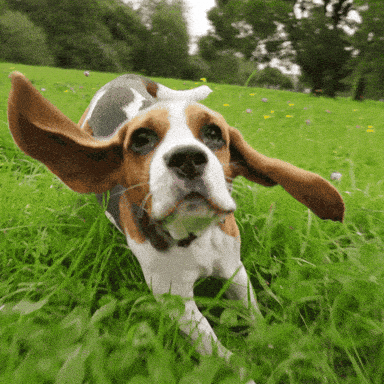 Pssst… If you and your pooch are wandering around Nantwich, why not stop off at 

Charlie + Co

 for a FREE puppuccino (

the ULTIMATE SPOIL

) to compliment your walkies!

 
2. Gourmet Delights
Your dog may or may not have paid us to say this next one but, why not treat your dog to their favourite feast?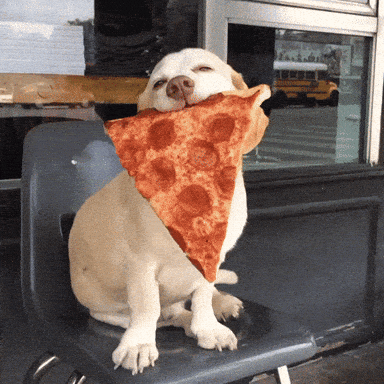 Ok maybe not quite what we had in mind!
Whether it's some tasty home cooked chicken, a sprinkle of cheese on top of their usual meal or some delicious sausages, National "Spoil Your Dog Day" is the perfect excuse to let them have a little indulgence (we won't tell anyone!).
Just remember to stick to pet-safe foods and avoid harmful foods like chocolate, onions, or grapes.
If you want to go the extra mile, why not treat them to some of our in-store doggy delights such as 'Roast Dinner Dog Bowl' or 'Doggy Fish and Chips' or our Doggy Afternoon Tea! Check out our menu below! 
3. Pamper Your Pooch
Now this might divide opinions, Charlie certainly would NOT appreciate any type of bath or nail trim on 'Spoil Your Dog Day' or any other day for that matter; but lots of other pooches thoroughly enjoy a little pamper!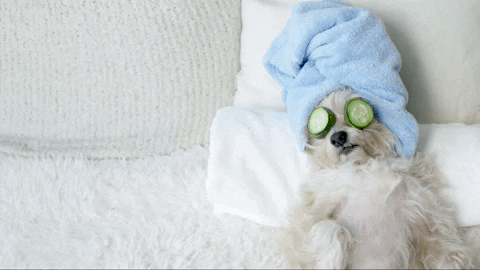 You could D.I.Y it and give your dog a little at home pamper session, think a warm gentle bath, followed by a towel dry and sofa massage or you could be boujee and book them in at their local grooming salon!
We offer a range of 'spa treatments' from Blueberry and Marshmallow Facials, to Nose and Paw Butter and Fresh Breath Foams.
 As a little treat from us, add on a little spa pamper for FREE using code 'SPOILTPOOCH' at checkout when booking a groom here.
4. Canine Treasure Hunt
You don't have to spend a fortune on enrichment toys or puzzles to challenge your dog's mind (though we totally support the purchase if you do!). You can set up an at home 'Treat Hunt' (Charlie's personal fave). Hide some tasty treats or toys around the house or garden, and let your dog go on a "Sniffari" to find them. Their sniffing skills will be put to the test, and they'll appreciate the rewards waiting for them at every discovery.
Depending on your hiding skills, who knows how long this could keep your pooches curious mind engaged for, maybe long enough to eat a biscuit or two in peace!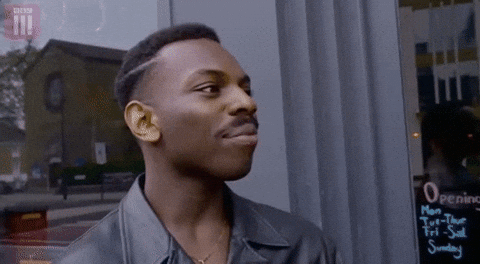 5. New Stuffs!
Now, we hope we've given you some cheap/free options for spoiling your dog, because it really doesn't always have to cost money, BUT if you are in the market for a new purchase or two (abit of retail thera-PAW-y if you like) then I'm sure you won't be short of options!
Whether it's a new lead and collar for their upcoming adventures, a squeaky ball, a pack of their favourite treats or soft plushie toy, there's a plethora of options when it comes to spoiling your dog with something new!
If you've had your eye on a new Charlie + Co set, then let us give you the nudge you need; get yourself 15% OFF with code 'SPOILTPOOCH' at checkout!
6. Cuddle Fest
Simply set aside some extra time for cuddles, belly rubs, and ear scratches. Let your dog know they are safe, loved, and cherished by showering them with nothing more than quality time and affection.
Not only will your pooch enjoy it but research has shown that simply petting a dog lowers the stress hormone (cortisol) in humans, while the social interaction between humans and their pooches actually increases levels of the feel-good hormone (oxytocin). It's a no brainer!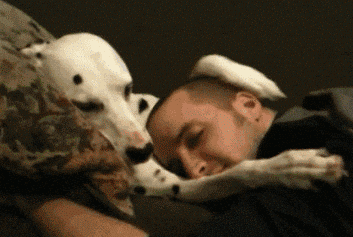 7. Donate to Dog Rescue
In the spirit of giving, you could share the love with less fortunate pups by donating to a local dog rescue shelter. There are countless dogs in need of love and care, and your contribution can make a significant difference in their lives.
A donation doesn't always have to mean money (though I'm sure any animal charity would appreciate a cash donation), it could be donating dog food, toys, bedding or even your time to volunteer. Giving back is a paw-some way to celebrate the spirit of this day!
8. Visit Charlie + Co
You didn't think we'd get all the way to the end of this blog post without suggesting a dedicated trip to Charlie + Co did you?!
 Spoil your dog with a day out, visit Charlie + Co. Here at Charlie + Co we aren't just a dog friendly business, we're a dog LOVING business. Our unique store is designed like no other, allowing you to shop, relax with a coffee, get your dog groomed, grab a light bite or sweet treat, and immerse yourselves in all thing's dogs!
So, whether you choose to embark on a fun-filled adventure, pamper them like royalty with a spa package, treat them to a new harness or simply cuddle them a little bit longer, this day should be about showing them love, attention and appreciation in any form!
From one spoilt dog to another…
Happy National Spoil Your Dog Day!